The finest in quality and service since 1922
Contact us today about new models and always enjoy FREE SHIPPING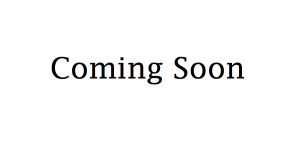 The Petosa is the most reliable instrument I have ever played on. This covers a span of 75 years in my professional career. Need I say more?
Yes that is me in the movie "Deja Vu" starring Denzel Washington. I just want to say when you told me how good my accordion would sound in 2 years, man you were not lying. I love this thing. I can't even stand to hear other accordions after playing on this AM-1100.

Since two months ago, after picking up my Petosa Cathedral Bayan II Piano Accordion, I have been very satisfied with it and I agree with Swedish Accordionist, Mr. John Lindstrom's opinion about the Petosa Accordion: "Petosa is the finest accordion ever made. "

I just want to let you know how much I love my Petosa accordion. The responsiveness of this instrument is incredible, and the sound is wonderful. I also can't say enough about how nice it has been to work with you. It's a pleasure to do business with such nice people. Petosa Accordions truly epitomizes the phrase 'class act'.
My sincere thanks to you and your family for not sacrificing quality in the construction of this instrument, as all other manufacturers do today to cut costs. A Petosa accordion is truly the "Rolls Royce" of instruments.
The quality of your instruments is superb. They smack of ultra class in refinement of tone and over all craftsmanship. One has to play one to appreciate fully all that your accordion have to offer. Playing one makes the salmon in me go up stream. Can't be talked about, it must be experienced.

I wonder how many can say they have had their accordion since November 21, 1978, and that it has gotten better with age. I could never part with this accordion; it is built with the best materials and has the finest handmade reeds possible. The compression is a joy to experience. After 21 years of almost daily playing, there is not one negative thing that I could say about it. My Petosa accordion is my insrument to treasure the rest of my life. Anyone who purchases a Petosa accordion, purchases quality for life.

The bass side (of the Petosa Bayan Cathedral) is fantastic, both in the free-bass and Stradella-bass. This is the system of the future for professional artists.
My new custom AM-1100 accordion was worth the wait. This instrument has to be the "Ferrari" of the accordion world with its wonderful fast – action keyboard and response. It's smooth and effortless beyond belief, making it a joy to perform with …and the sound…what can one say? I'm thrilled to own the worlds finest accordion.
Service and Repair
Petosa provides all service and repairs for all makes and models
Nearly a century of experience
Stop by for a free estimate for service and repair. We take incoming shipments for service as well – just make sure to include all of your information so we may contact you for estimate.
Certified Pre-Owned Accordions
Petosa's pre-owned accordions are reconditioned and warrantied
Always Adding to Inventory
The pursuit of perfection applies to all accordions we offer, including our reconditioned pre-owned inventory.
Online Store
Petosa's online store provides all of the equipment and accessories you'll need for your accordion.
All the Equipment You Need
With over 15 different categories, Petosa's online store has everything you will need to give you the best possible accordion experience.